I am happy to report that two of the largest players in the game are now providing the Tac-Tote product line to their customers directly.
It's been a long time since that first visit up to LENCO which really validated the products in my mind. If a company like LENCO could see it, surely other people will too. Every day Tac-Tote becomes more and more established as a product line that really does perform a much needed function for Bearcat and Bear operators and does so like no other product can.
Lenco, which is a Massachusetts based armored vehicle manufacturer, has been and continues to be an amazing asset to me and one that I will always be appreciative of.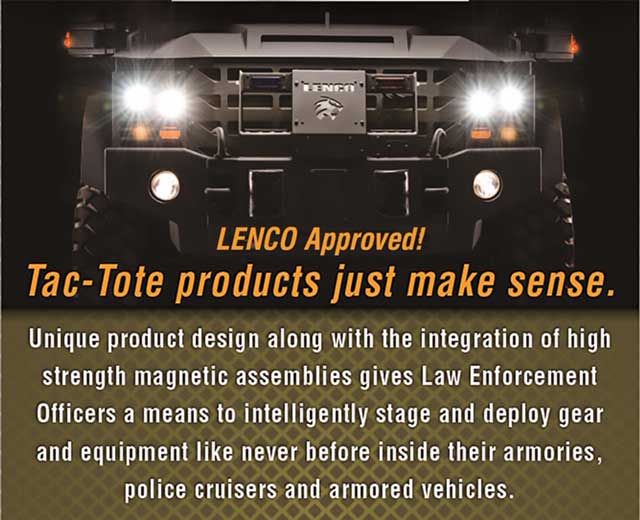 I met Terradyne at an NTOA Conference a few years ago and they were more than welcoming.
Terradyne, an armored vehicle company out of Canada, makes variants of their Gurkha armored vehicle and as expected is another perfect platform for Tac-Tote products. They have allowed my products to be statically placed inside their Gurkha during tactical conferences and other venues that they attend. I am very appreciative and am looking forward to what the future holds for us!